While typhoon Egay was flooding the streets of Manila, Blanche and I were enjoying the perfect weather in Bantayan Island. the whole trip was really great, so relaxing! The island's so peaceful... the locals are accomodating... and the beach... it's beautiful!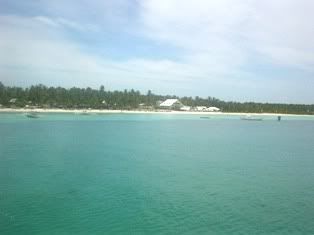 sight upon reaching Sta. Fe's port
The first thing we did was to look for a place to stay. the popular resorts we eyed didn't fit our taste --either they're too expensive or the ambience's not good, so we ended up in
Yooneek Resort
(cool name huh? hehe). Our room wasn't bad for our budget, w/c was
1200/night
. plus it's located near the town's best restos... everything's almost walking distance! Thanks to Juli, our manong trisikad driver who suggested this.
It was already 2pm when we finished settling our stuff so we decided to eat in the resort's bar. we ordered onion rings, and their specialty
Aji Relleno
(deep fried bell pepper stuffed with cheese, cream and corn) OMG, it was soooo yummy!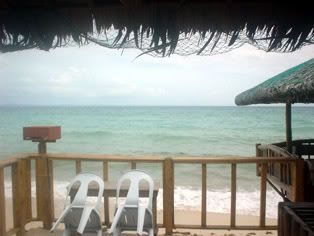 view from Yooneek's La Cabana (bar)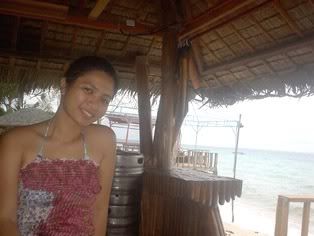 me @ la cabana, so hungry!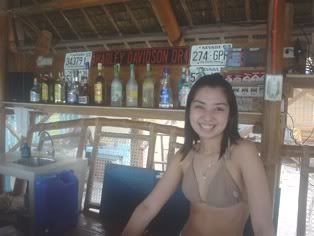 blanche - bartender wannabe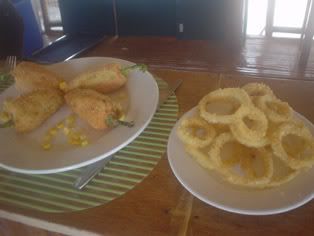 aji relleno (yummmm) and onion rings
After that late lunch, of course it was beach time! Blanche and I enjoyed the beach which was really perfect for swimming. coz even though the tide's high, the water level's not so deep. then we walked along the shore till we discovered shores that are even better --no weeds and the sand's finer.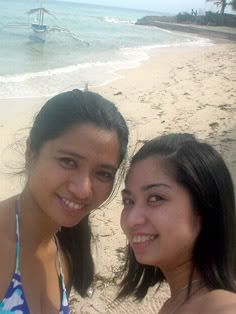 shore near us, weed-y! grrr
As suggested by Juli again, we checked out
White Sand
, a resto along the shore. The food was quite costly so we just ordered fruit shakes. each shake costs P95, more expensive than galera and bora huh? haha! that was really good though, I can't remember how many times we said "omg this is good!" haha!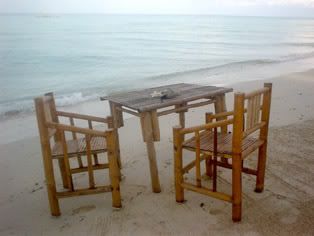 front of White Sand resto...
shore's cleaner, sand's finer!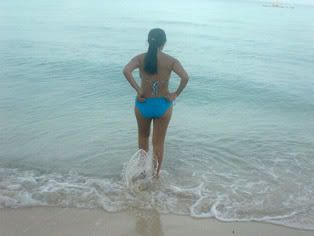 dip muna while waiting for our shakes Ü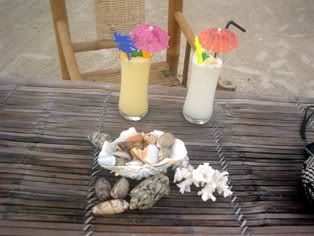 mango and banana smoothies. yumm!
At night we dined at
D'Jungle
.
Eat all you can
, for only
P195
! sobrang sulit. The crabs were really great, they weren't so big so the shells were so crispy, so easy to open. then the meat, it was so good, so sweet! (that's how I describe crabs that aren't bland. haha) I had 4 while blanche had 8! bwhahaha!

first night buffet!
We slept early coz the trip from Manila was exhausting, plus we knew there were more to checkout the next day. the day was really perfect, the 2nd day was even better... [
read more
]