Too bad, it isn't surf season at San Juan, La Union. but good that
Puerto de San Juan
somehow had something good to offer and so the weekend getaway turned out to be really oohlalalovely! some pix: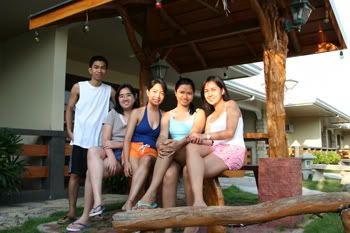 the cottages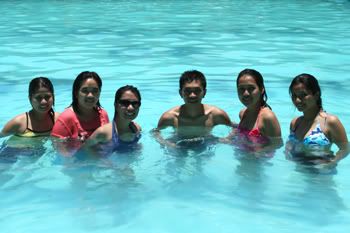 the pool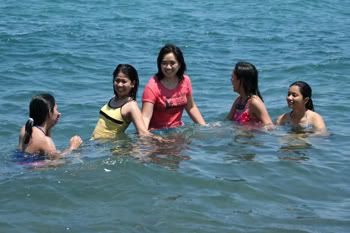 the beach
the resort fits our taste, no much guests are checked-in, rooms are classy, the pool's big enough and the shore's clean. pepede :> i like the beach! coz though it's not a bikini place, and though the sand's not perfect, no one's around and so we were given so much time to take pix. so perfect for girls who have bikini-pose-fetish like me. bwhahaha, it's so nice to have a photography-buff-friend. tenkyu wewoy!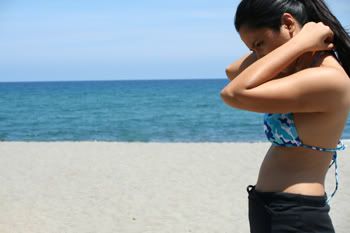 wewoy's cam, lei's shot :)
virg, ur not allowed to comment on this one



..yet another bikini back pose. wohooo!

ok, enough of that. now lemme research more for the upcoming north luzon foodtrip-roadtrip with wewoy and cie (etc). apparently the 2 day trip isn't enough. and still, I'm hoping that one day I'll learn how to surrrrf. hihi :D

Puerto de San Juan
Family room good for 6 - P6k/night
meals - P250 - P500, can be shared
yeah, quite costly. :P

Manila-La Union bus - approx. P370
take Partas or Genesis bus
both located somewhere near Edsa Taft Rotonda

...or take any Manila-Ilocos bus,
stop at La Union of course, so stay awake!

Pasalubong: Daing na espada (swordfish) P360 per kilo

More pictures from Wewoy: (opens in a new window!)
* Baguio side trip + La Union day 1
* La Union day 2